Who we are
Who you'll be working with: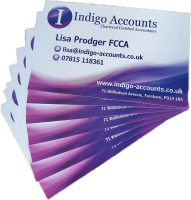 My name is Lisa Prodger FCCA.  I am a vastly experienced, fully qualified accountant and has worked in accountancy practice for over 15 years.  My experience working with a wide range of clients has given me a real understanding into what client's want.  I believe that every client has different needs, but the last thing they generally want is a stuffy accountant who wants to blind people with science.  I pride myself on my attention to detail and honest, open approach.
Qualifications:

Fellow of the Association of Chartered Certified Accountants.  This means that Lisa has been a fully qualified accountant for many years and with that means that she is/has:

Proven Knowledge


Regulated


Insured


Committed to continual professional development (CPD), keeping up with the latest rule and regulation changes.
Qualified in accountancy software systems including:


Certified Xero Partner


Certified QuickBooks Partner


Certified ReceiptBank Partner
See our Accountancy Software page for more information on how Indigo can help streamline your processes with these systems and others including Sage.
---
Why choose us

Personal Service - We're a small family run business which allows us to give a personal service so you'll always be dealing with the same person. This also allows us to build closer relationships with our clients and really understand their needs; and in turn find the most efficient solutions for them.

Simplicity - Although much of accounting is filled with complex calculations and jargon, that's the last thing you need to be worrying about. So we aim to keep everything as simple and straightforward as possible. We'll sort out the complex stuff behind the scenes, leaving you to focus on what's important to your work and life.

Ethical - A lot of people have a view of accountants as working to find dodgy ways to avoid paying tax. That's about as far away from Indigo's viewpoint as possible. We will always advise and help on the best, legitimate ways you can minimise any tax bills. We always keep everything 100% honest, open and above board.

Honesty - We'll always tell it to you straight! Whether it's a bill you owe or a refund you're due, we'll advise you clearly and without any waffle. We'll advise on what is best for YOU, regardless of whether that is immediately best for US. We believe that long term, this will help us build a long term relationship with you as we succeed together.

Friendliness - At Indigo we're just average people who happen to be qualified accountants. We know that if you're running your business, you want someone you can just have a normal, friendly conversation with about your accounts.

Modern - We use the latest software systems where they are appropriate to streamline and simplify things for you.  We'll minimise paperwork with most work done electronically saving you time and money.
---
Where we are based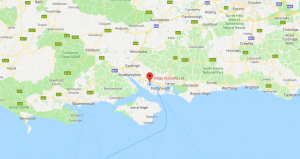 We are based in Fareham, Hampshire serving all around Fareham, Portsmouth, Southampton, the rest of Hampshire and across the rest of the UK.
We're happy to meet face to face but if this isn't practical due to distance or any other reason, todays technology means that this isn't a barrier with email, skype, WhatsApp etc as well as many online accountancy applications.  We also aim to minimise paperwork and can do almost everything in a "paperless office" online.
You can Contact Us if you'd like to find out more about us, our accounting services and how we can help you.  You can also find out more information about us in the sections below: