Welcome to Indigo Accounts.  We are a small accountants in Fareham, providing a wide range of accountancy services to individuals and companies in Fareham and the surrounding areas.  We pride ourselves on our individually tailored services and building close relationships with our clients, whilst offering expert guidance with vast experience in accountancy practice.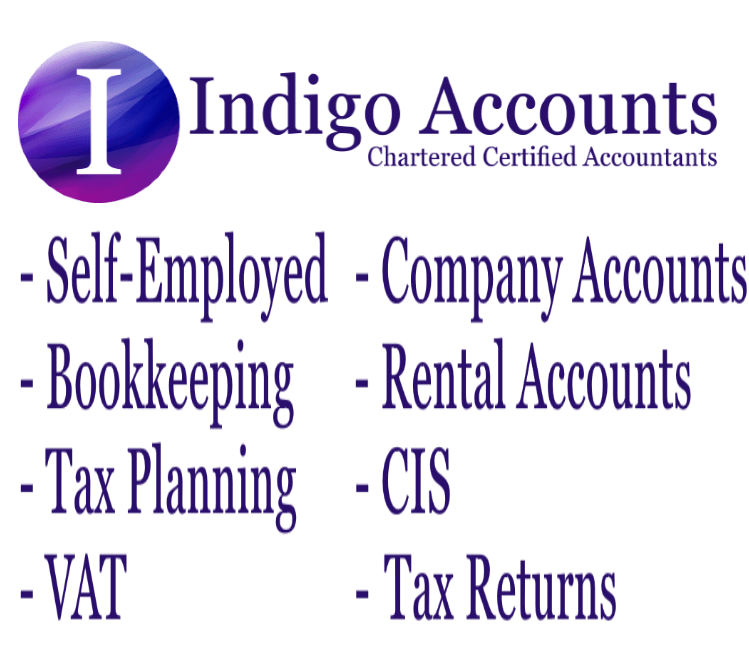 Extremely professional, helpful, approachable company. If you are looking for an accountant I highly recommend Indigo Accounts Ltd, they have been amazing with me and I have found the accountancy company for life. Absolutely superb.
Adam Stears


14th July 2019

Lisa has been doing my accounts now for a couple of years and I have to say, she is extremely professional and clearly knows her stuff. Nothing is too much trouble and she is very response with all requests. I also really like the fact that she's also very personable and I can talk to her on my level, rather than the traditional Accounting lingo. I would have no hesitation whatsoever in recommending her services
Keith Wilson


4th April 2019

Lisa is a knowledge and hardworking Accountant who will be an asset to any business or individual when dealing with day to day accounting and taxation issues.
Lisa Austin


8th March 2020
The Chancellor has this evening announced a scheme to aid the self-employed at this difficult time.  The main points to make you aware of are as follows: • The government will be making available a taxable grant to self-employed workers. • The grant will be for up to 80% of your average net monthly earnings […]

Read More »

Here are some of the main announcements that the government have made and how they may affect you and your business. We are open and operating business as usual. Please Contact Us if you have any questions and we'll be happy to assist. Coronavirus Job Retention Scheme The government has announced that it will pay […]

Read More »

If you receive child benefit and you or your partner earn over £50k a year you need to prepare a self-assessment tax return. Don't find yourself in a situation like this single parent who ended up owing £12,000. If you aren't sure whether this impacts you, or you know it does impact you and you […]

Read More »