Welcome to Indigo Accounts.  We are a small accountants in Fareham, providing a wide range of accountancy services to individuals and companies in Fareham and the surrounding areas.  We pride ourselves on our individually tailored services and building close relationships with our clients, whilst offering expert guidance with vast experience in accountancy practice.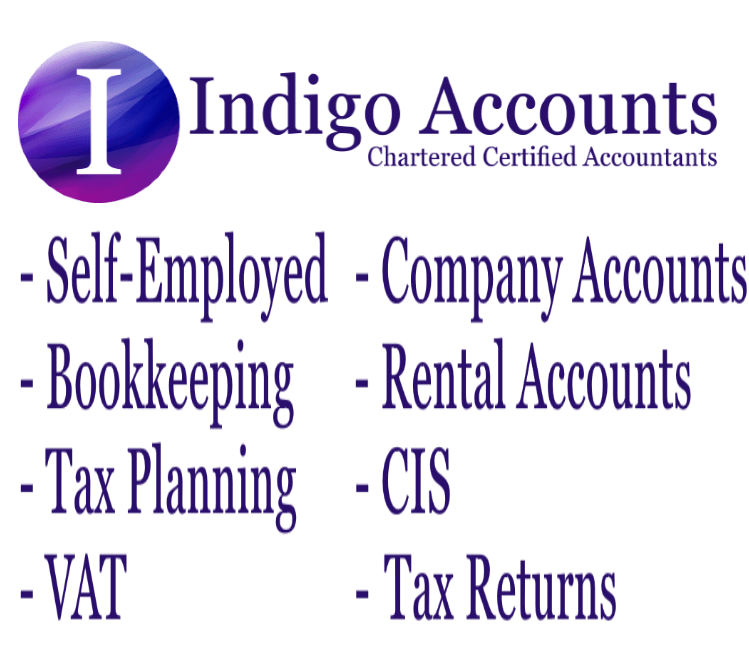 Indigo Accounts LTD have been doing our accounts and book keeping for the last 8 month. They are very efficient with all aspects of our business. I would highly recommend Lisa to any business requiring a book keeper or account.
Dom Brown


7th June 2019

Really happy to recommend Indigo Accounts. Used them for the first time and they were very helpful and professional!
Lorraine Donington


23rd October 2019

Extremely professional, helpful, approachable company. If you are looking for an accountant I highly recommend Indigo Accounts Ltd, they have been amazing with me and I have found the accountancy company for life. Absolutely superb.
Adam Stears


14th July 2019
Coronavirus support Furlough scheme The government has extended the CJRS to the end of September 2021. Employees within the scheme will continue to receive 80% of their salaries for the hours not worked. For March, April, May and June the employer will continue to be able to claim the full 80% from the government, this […]

Read More »

What is it? The domestic reverse charge is a change in the way CIS registered construction businesses handle and pay VAT. It has been introduced as an anti-fraud measure, designed to cut down on "missing trader" fraud, where companies received high net amounts of VAT from their customers but have no intention of paying the […]

Read More »

The Chancellor has this evening announced a scheme to aid the self-employed at this difficult time.  The main points to make you aware of are as follows: • The government will be making available a taxable grant to self-employed workers. • The grant will be for up to 80% of your average net monthly earnings […]

Read More »